China aluminum and brass sand casting factory since 1991
Shaoxing City Zenith Machinery Co.,Ltd. is a small but professional aluminum and brass sand casting factory. We once was a state owned iron sand casting foundry established in 1955, which was supplying iron castings for some boiler factories around Shanghai and Hangzhou Area. In the early of 1990's,we converted to a private enterprise foundry and started dedicating into aluminum and brass sand casting and gravity casting. In 1998, Zenith foundry dealt our first foreign business with a customer from USA. From then,we gradually developed into an export leading non-ferrous metal sand casting foundry.for more....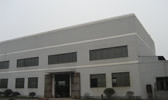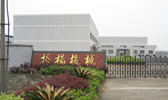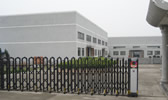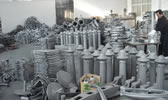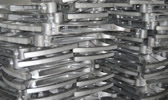 Custom sand casting services with assistance of casting engineer
We are dedicated into offering one stop and value added services of aluminum and brass castings. Here,You may customize your casting products with assistance of our casting engineers from casting design, rapid prototype,casting mold making,mold testing to final bulk production. Any of your requirements will be responded strictly and instantly by our english speaking project manager. Before we start each casting project,our casting engineer will re-confirm drawings or samples with you completely,so as to avoid costly post change and reworking. Once the lead time of tooling or production is confirmed, we take on responsibility for any fault and delay. You would be convinced that all the aluminum and brass casting products you got from us had went through strict quality control system with necessary QC documents. Creating value for customers is our passion for.
Professional post treatments for sand cast products
As a professional non-ferrous metal sand casting foundry, besides raw castings, we also offer post value added services for sand cast products, such as heat treatment, CNC machining, mirror polishing, e-coating, powder coating, painting, nickel and chrome plating, anodizing, impregnation, passivation and phosphating etc. We do whatever we can do for our casting products. The environment impacting processes such electroplating and anodizing are out source from professional suppliers. All of our post treatment partners are well selected and have cooperated for long time. We guide and control their in-process quality control to guarantee final product quality.
Flexible for casting orders of large or small size
We are flexible for order size of casting products, no matter sand casting or gravity casting. Though we are a small foundry compared with those equipped with automotive molding line, our three casting workshops can meet regular orders from local or foreign customers. We are not too large for small orders,and not too small for large orders. Please take easy to contact us, whenever and whatever you want!
Aluminum and brass casting products show










Export leading aluminum and brass casting products
We are an export leading casting factory, except 30% of the casting products supplied for local market, the large part of casting products are exported to foreign markets including North America, West Europe, Middle East,Japan and Australia.
Our export leading casting products mainly include automotive spare parts such as aluminum sand cast truck oil tank,fluid control parts such as brass gravity cast valves and aluminum gravity cast quick couplings,construction parts such as aluminum gravity cast hinges and sand cast brackets,agriculture parts such as aluminum sand cast forks ,gardening parts such as aluminum sand cast enclosure,appliance parts such as aluminum gravity cast wrench and machinery spare parts like aluminum sand cast housings etc.
Zenith Aluminum & Brass Casting Foundry News
2009 China Casting International is to set up on Sep.1-3 2009 in Shanghai New Expo Center Concurrent to China Foundry Summit Forum, Cooperation Forum of China Mainland, Hong Kong & Taiwan,China International Casting Procurement Conference, Casting Quality Appraisal Activity. Exhibits include Ferrous Castings, Iron, steel and malleable castings; Nonferrous Metal Castings - Aluminum, zinc, copper, magnesium, nickel and other nonferrous metal foundries; Equipment for Investment Casting, Die Casting, Low Pressure, Gravity Die Casting, Vacuum Process;Molding, Full Mold Casting and Continuous Casting; Materials: Foundry Raw and Auxiliary Materials; Relevant Equipment for: Melting, Pouring, Cleaning and Cutting of casting, Heat Treatment, Surface Treatment, Quality Control, Testing and Environment Protection at workplace
World 2008 Aluminium Industry Exhibition In Essen Germany »»Sep 23-25 2008
Shaoxing chino stainless steel foundry sets up. »» Sep 18th 2008
China Aluminum & Brass Casting Foundry Forum
Sand casting technique »» Mar 07th 2009
Casting methods »» Feb 20th 2009
Quick Inquiry of Casting
For any question about aluminum or brass sand casting and gravity casting, please contact us directly via following means:
P:Ms.Elandy Chen
T:+86 574 8865 1898
E: sales@zenithcasting.com