About Shaoxing City Zenith Machinery Co.,Ltd.,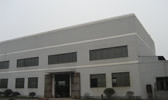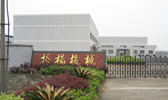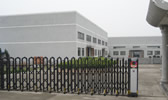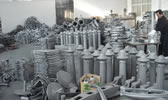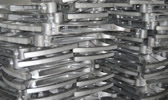 How we started our casting business
Shaoxing City Zenith Machinery Co.,Ltd. is a non-ferrous alloy casting factory. We inherited an iron sand casting workshop of a state owned enterprise called Shaoxing Boiler Factory in the early of 1990's. In the beginning, we only dedicated in iron sand casting parts. On 1998, when the aluminum and brass castings began flourish in Ningbo and Juji area, we established our aluminum sand casting workshop separately from iron sand casting spot. Gradually the aluminum and brass casting business overwhelmed our iron sand casting business. Then our leadership decided to convert other iron sand casting workshop to non-ferrous alloy casting one.
Exporting history of our aluminum and brass castings
We started foreign business on 1998 through trading companies at Ningbo and Shanghai. Our first foreign customer Mr. Douglas is from America, who had established long term relationship with us. With his long time honest help, we gradually got familiar with foreign business and casting technical and quality requirements of american involving industries. So far, our aluminum and brass casting products had been exported to West Europe and Japan as well. We are going to attend industry exhibitions in Germany and USA to expand our foreign business.
Our capacity of sand casting and gravity casting
We have three casting workshops, two of which are sand casting workshop and the other gravity casting workshop, with an annual yield of 500 tons of aluminum castings. Currently aluminum sand castings are our main product line. If we dedicate in brass casting, we can yield similar quantity as well.
In the following two years, we will expand our gravity casting workshop and heat treatment workshop. At that time, our production yield can be improved dramatically.
Where our casting factory locates
Zenith foundry locates at Shaoxing City Zhejiang Province. Shaoxing is a medium city between Ningbo ( a flourish coastal city with china second largest seaport) and Hangzhou (capital of Zhejiang Province). We are also closed to Shanghai City. There is only 2 and a half hours' car ride between these two cites.
It is very convenient for you to find us. There are two international air ports( as Shanghai Pudong airport and Shaoxing International airport) and two seaports (as shanghai port and Ningbo seaport) available for visiting us and deliver goods with convenience.
Quick Inquiry of Casting
For any question about aluminum or brass sand casting and gravity casting, please contact us directly via following means:
P:Ms.Elandy Chen
T:+86 574 8865 1898
E: sales@zenithcasting.com